James Dyson Foundation gives £12m for creation of engineering school
Source: TheGuardian
Imperial College London will open Dyson School of Design Engineering, teaching four year MEng course, in October 2015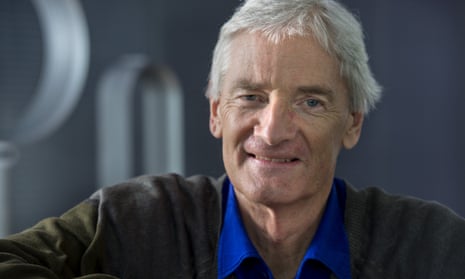 A £12m donation by Sir James Dyson to Imperial College London has been announced for the launch of a new Dyson school for engineering, which will open its doors later this year.
The new Dyson School of Design Engineering is aimed at helping to train the next generation of graduate engineers and technology leaders.
In Monday's announcement, Dyson said: "We want to create engineers who are bold and commercially astute. They will use their skills, nurtured in the Dyson School, to develop future technology that will catalyse Britain's economic growth."
The Dyson School will be housed on Exhibition Road in South Kensington in a building purchased by Imperial from the Science Museum. The acquisition was made possible by the biggest single donation in the James Dyson Foundation's history.
The first new engineering department to be established at Imperial in two decades, the Dyson School will teach a four year MEng course in design engineering from October 2015. The curriculum, developed in partnership with Dyson engineers to give industry relevance, including modules in patent application and intellectual copyright, combines technical discipline with creativity. Industry standard equipment and studio space will enable 400 students to design, prototype and test new product ideas.
The James Dyson Foundation has donated a total of £50m to engineering education and medical research, which includes £8m for a technology hub at the University of Cambridge and £5m to the Royal College of Art (Dyson's alma mater) to build business incubator units for graduate students. Dyson's earlier, ambitious plans to open a government-backed £25m design school in Bath – not far from the company's headquarters in Malmesbury, Wiltshire, foundered after the scheme became embroiled in red tape and failed to get planning permission.
Lending his support to the announcement, the chancellor, George Osborne, said: "Backing Britain's world leading science, research and innovation is a key part of our long term economic plan. It is fantastic to hear about the new partnership between the Dyson Foundation and Imperial College to open the new Dyson School of Design Engineering that will play a key role in training the next generation of design engineers."
Professor Alice Gast, president of Imperial College London, added: "Design combines the best of technical expertise with creativity and the Dyson School of Design Engineering is uniquely placed to bring these together in its student experience and research. Imperial and Dyson passionately share a vision for educating engineers to elicit innovative thinking and problem solving. The James Dyson Foundation's generous donation, along with Dyson's industrial expertise, gives us the opportunity to create a world-leading school for a new kind of engineer to design the future."
The reinvestment of proceeds, approved by the chancellor, will allow the Science Museum to invest more than £20m in transforming about a third of the museum over the next five years, including several new permanent galleries.